PFAG Elated with Landmark Agreement Between CAF and FIFPro Division Africa
Professional Footballers Association of Ghana (PFAG)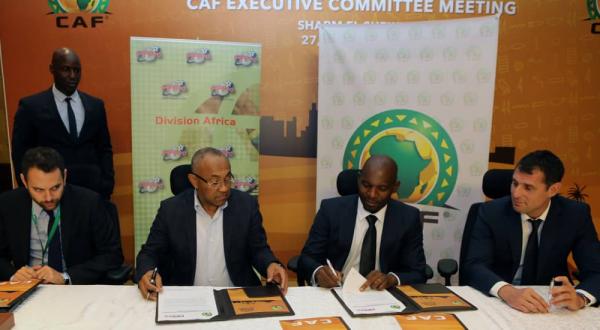 The Professional Footballer's Association of Ghana (PFAG) has hailed the 29th of September 2018 as a truly memorable day for all professional footballers on the continent.
At the 12th CAF Extra-Ordinary General Assembly, currently on-going in Sharm El-Sheikh, Egypt, The Confederation of African Football (CAF) and FIFPro Division Africa have officially put pen to paper on a cooperative agreement that is aimed at benefiting African football, and the central figures in our game, the African footballers.
In attendance at the landmark event were CAF President Ahmad Ahmad, ex-Cameroun international Geremi Njitap, who serves as African football representative on the FIFPro international body, and CAF Deputy General Secretary Anthony Baffoe, among a host of high level African football powerhouses.
The PFAG believes this new agreement will serve as an unprecedented springboard for player representative bodies in their efforts to improve the fate of all Ghanaian and African players all over the continent.